Orthodontic treatment is a significant investment of time and money for the person undergoing it or the parents who accompany their child in the process. It is for this reason that it is essential to consider factors that will influence the choice of your orthodontist to maximize your satisfaction with the services rendered. If you don't know where to start in your search for an orthodontist, you can ask for referrals from your general dentist. He or she is the person who knows your mouth (or your child's) best, and he or she regularly works with orthodontic specialists for other patients. He or she can provide you with some names, and this will be at you choose from this list. You can also call your relatives or friends for references.
THE CLARITY OF THE TREATMENT PLAN
Confidence in an orthodontist mainly comes from how your treatment plan is established during the initial consultation appointment. During this, photos and x-rays are taken, and a clinical examination can be performed to help your orthodontist establish the treatment plan. During your subsequent interview with the orthodontist,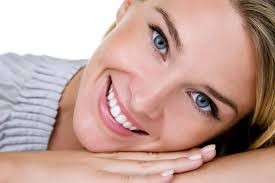 you should be able to discuss future treatment, ask all of your questions, and get satisfactory answers. At the end of this consultation, you should understand all the stages of your treatment (necessary dental extractions, types of equipment used, etc.) and its estimated duration.
THE WORK ETHIC AND PROFESSIONALISM OF THE ORTHODONTIST
The professionalism of an orthodontist can be seen in several ways. This will allow you to quickly check whether your orthodontist has already been the subject of a complaint or expulsion concerning his work ethic or his professional skills. For example, is he or she courteous, attentive to your questions and concerns, does he or she seem to care about your child, etc.? Feeling confident quickly is also a sign that you are in the presence of the right person to treat you.
TECHNOLOGIES USED FOR TREATMENT
Orthodontics is a rapidly evolving specialty. New technologies are constantly being developed for the benefit of patients. Some devices reduce the discomfort felt when wearing the pins, while others are more effective in moving the teeth and shorten the treatment time. A good orthodontist remains on the lookout for these new technologies and will follow the necessary training to offer them to his patients. Do not hesitate to ask him questions about the techniques he or she intends to use.
TREATMENT COSTS AND FINANCIAL TERMS
The costs of an orthodontic treatment vary according to the steps to perform to straighten your teeth. An orthodontist can't provide you with the costs of your treatment without having met you and having carried out a clinical and radiological examination of your teeth and jaws. That said, each orthodontist is free to establish the costs of each treatment. Significant price differences can, therefore, be observed from one clinic to another for similar treatments. Also check with your dental insurance, if applicable, whether your treatment will be partially or fully covered. Some clinics even offer you advantageous payment methods (e.g. monthly interest-free payments, discounts if more than one family member is treated in the same place, etc.).